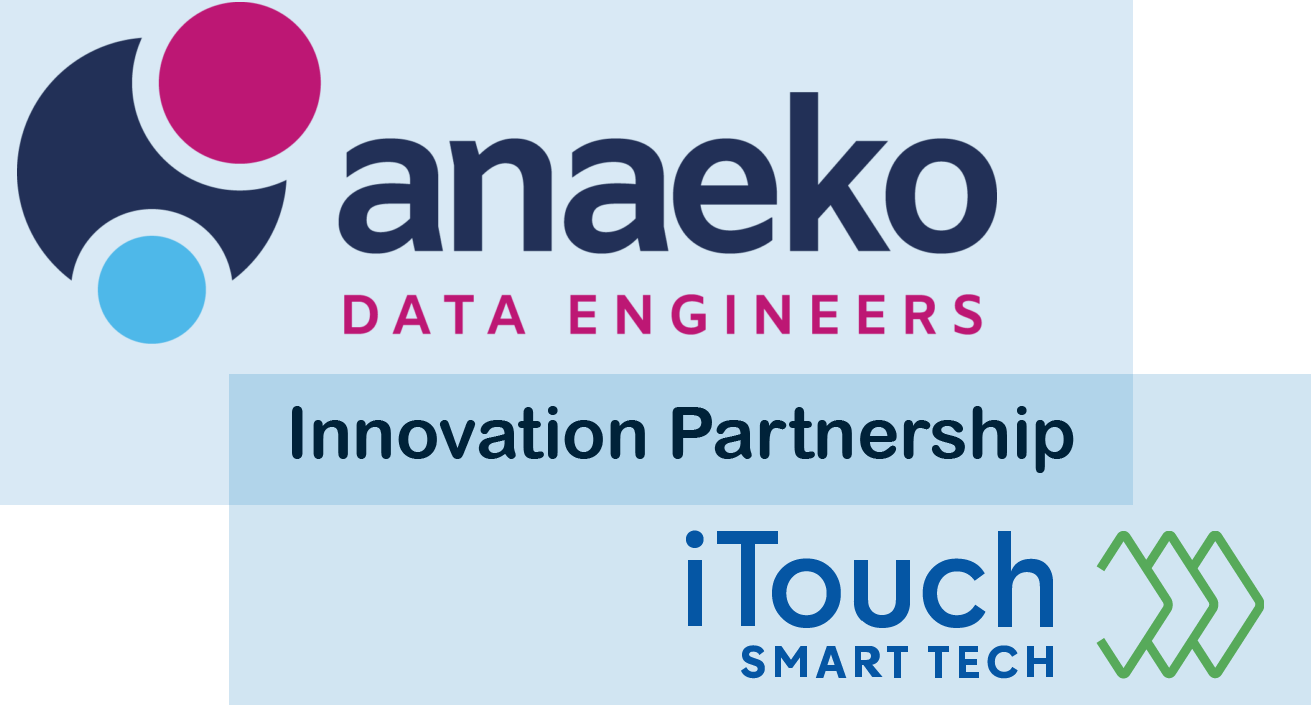 iTouch Smart Tech has forged a supportive innovation partnership with the larger software engineering firm, Anaeko. Also based in Belfast, Anaeko is a data partner to multinational brands, helping companies digitally transform and make the most of their data. With 70 staff, mostly engineers, Anaeko's largest customer is IBM, and they also work with some of the world's leading innovators, like a gaming unicorn from the US, and one of the world's largest autonomous vehicle manufacturers.
Historically, Anaeko has become an incubator of fostering innovation with its staff. The unique partnership model between Anaeko and iTouch could help lead other organisations in their mission to help the world.
The history between Anaeko and iTouch goes back to when iTouch's founder, Kian Peng Yong, graduated from university. He began working as a software engineer in 2002 employed by Anaeko's co-founder and CEO, Denis Murphy.
"We knew we'd found a gem in Yong right from his first day," says Denis.
As Yong become more instrumental to the development team at Anaeko, he found himself spending years (and then decades) devoted to building cloud platforms and data monitoring systems, mostly for large North American companies.
While he was working at Anaeko, Yong began spending some of his free time R&D'ing a solution in energy efficient monitoring, and he experimented with different networking technologies, including LoRaWan. Yong had a desire to develop technologies that could make Net Zero a reality.
Rather than quash or ignore this desire to innovate, Yong's bosses at Anaeko firmly supported his mission.
Anaeko's CTO, Colm Hayden, has worked very closely with Yong over the years. Colm said, "In the last couple of years we have actively decided to develop our methodology for supporting innovation. We purposely set an intention of delivering environmental and societal good through timely access to quality data. This manifests in several different ways, but our support of Yong's ambition in Net Zero technology is an excellent example of how we have institutionalised this ethos."
Anaeko's mission is outwardly focused. By fine-tuning their experience over the years working with large private sector organisations, they now want to spread that learning to today's Grand Challenges.
The UK Industrial Strategy sets out Grand Challenges to put the UK at the forefront of the industries of the future. The first four Grand Challenges are focused on global trends, identified as:
Artificial Intelligence and data
Ageing society
Clean growth
Future of mobility [Source: uk paper on Industrial Strategy]
Colm explained, "We're taking the skills we have honed, helping some of the largest private sector organisations in the world to digitalise their processes. We are applying this knowledge to solving the Grand Challenges of our time – starting close to home. We want to look at areas like Net Zero, clean energy, global access to affordable and advanced healthcare, and so on."
Of the partnership with iTouch, Colm said, "The opportunity to work alongside iTouch in addressing these grand challenges, specifically in achieving decarbonisation and NetZero – that's of strategic interest to us."
What other projects is Anaeko supporting?
Colm talked about related areas of innovation. "We're looking at waiting lists in healthcare and some data projects in health. A core competency is that we bring our customers unified views of reporting – when applied to local government, that sort of transformation can start to make a big difference."
"These are huge hurdles we're facing. For example, the aging society – did you know that one in three people born today will live for more than 100 years? How will we support this ageing society? These are large and complex issues."
In applying its expertise in data skills, Anaeko is proactive in internships, offering placements for university students, active involvement in the local programme for secondary age students, called Generation Innovation, and so on.
As a specific case study, Anaeko had a placement student, Gerard McCann, from Ulster University who was trained in the technology stack, including Java and JavaScript. He was encouraged to apply these skills and learn the iTouch platform components SpringBoot and AWS (Amazon Web Services) as well as Angular. Colm said, "We had trained this student through other projects and then he supported Yong in the transformation of the iTouch network into a more scalable cloud platform – and he completed this during his final year at uni."
In that student, iTouch benefitted from having a team member who was young, eager, and who needed practical real-world experience. The student was supervised by Anaeko's senior team, giving all parties the assurance that a high standard of learning was taking place.
Colm explains that Anaeko's initiative has helped with staff retention over the years – particularly important as software engineers have become so highly sought after. "We foster innovation, and to retain the most innovative engineers you need to support their initiatives. We have a very high proportion of staff who we are being supported in their projects. This stems from giving them flexibility in their working model – to technically leveraging infrastructure and even skills of ours when they needed them – and also business mentoring, such as cost modelling, etc."
Some final thoughts from Colm on the mentorship of Yong over the years: "We supported his passion and innovation. Now, as he takes iTouch to the next level of maturity, we can support him as a business partner. We both benefit from sharing a common vision and common goals."
https://itouchsmarttech.com/wp-content/uploads/2022/03/InnovationPartners.png
705
1311
Emily McDaid
/wp-content/uploads/2021/12/itouch-logo.png
Emily McDaid
2022-03-08 13:00:17
2022-03-16 10:15:21
Partnership with iTouch and Anaeko accelerates time to market for Net Zero innovation